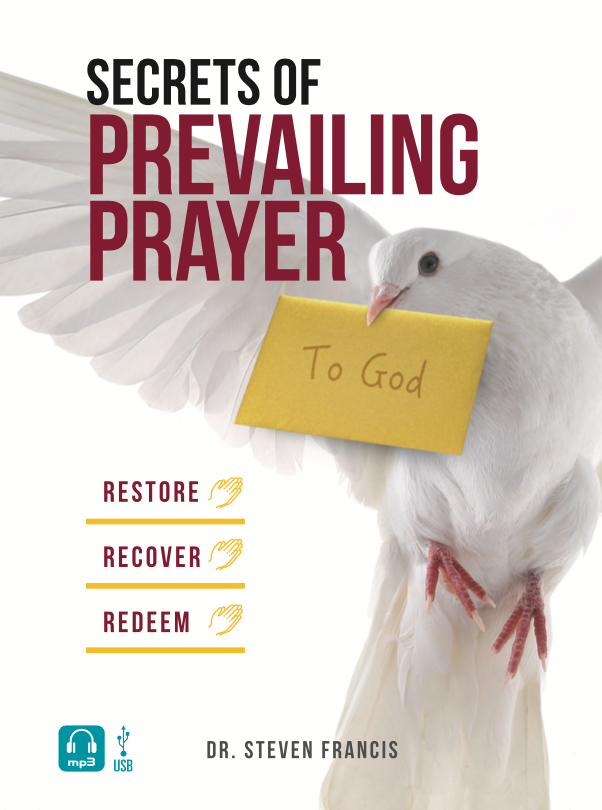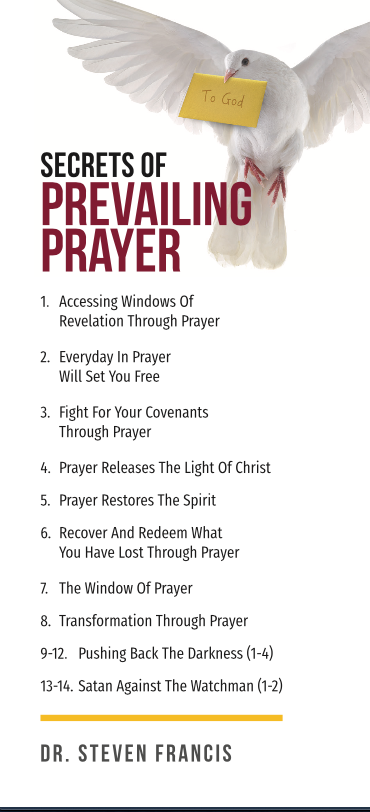 The Secrets Of Prevailing Prayer
Sale price
$15.00
Regular price
Here are 14 powerful and life-transforming sermons on the principles of prayer. Regardless of what our challenges are, prayer to God equips us to overcome and to push back the darkness. 
In Matthew 11:12, it says "from the days of John the Baptist until now the kingdom of heaven has suffered violence, and the violent take it by force."
 It is time for us to restore, recover and redeem what the enemy has taken from us! 
14 sermons | MP3